Message from GOYO OPTICAL
---
GOYO OPTICAL INC. FOUNDED IN 1976,WAS PROMOTED TO THE OPTICAL MANUFACTURE, WHICH DEVELOP, PRODUCE AND SALE THE INDUSTRIAL OPTICS.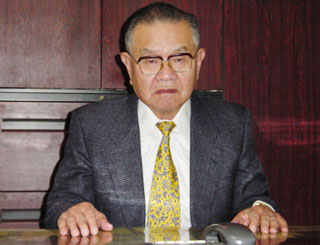 THE COMPANY DARED TO STEP INTO THE NEW BUSINESS FIELD WITH ENTREPRENEUR SPIRIT.
AT FIRST, WE HAVE CONCENTRATED OUR DEVELOPMENT ON TWO FIELDS, SUCH AS C.C.T.V. LENSES AND INDUSTRIAL FA LENSES.
AS A RESULT WE SUCCEEDED IN DELIVERING INTO THE MARKET OF THE SCANNER LENSES, TV MACRO LENSES, MICRO CAMERA LENSES TO THE INDUSTRIAL CUSTOMERS AS KEY COMPONENTS AND RESPONDING TO THE CUSTOMER'S NEEDS AND TO THE MARKET GROWTH, ALWAYS WITH THE HIGHEST TECHNOLOGY IN THE WORLD.
TOWARDS THE 21ST CENTURY, WE ANTICIPATE THAT THE FIELD OF OPTICS WOULD DEVELOP EVEN FURTHER. WE WISH TO PROSPER TOGETHER WITH OUR CUSTOMERS IN THE FIELD OF OPTICS.